We hope you had the opportunity to attend Printing United in Atlanta and visit the DreamScape booth to see the exciting unveiling of our new products. This event marked a significant moment in the printing industry, and we're excited to provide a recap of our experience.
Duralon: The Game-Changer You've Been Waiting For
At the Printing United Expo, we introduced Duralon, a PVC-free wallcovering material that adds elegance and durability to any space. Its suede texture and TYPE II commercial-grade quality make it perfect for high-traffic areas. It feels, prints, and installs just as all other TYPE II wallcovering do.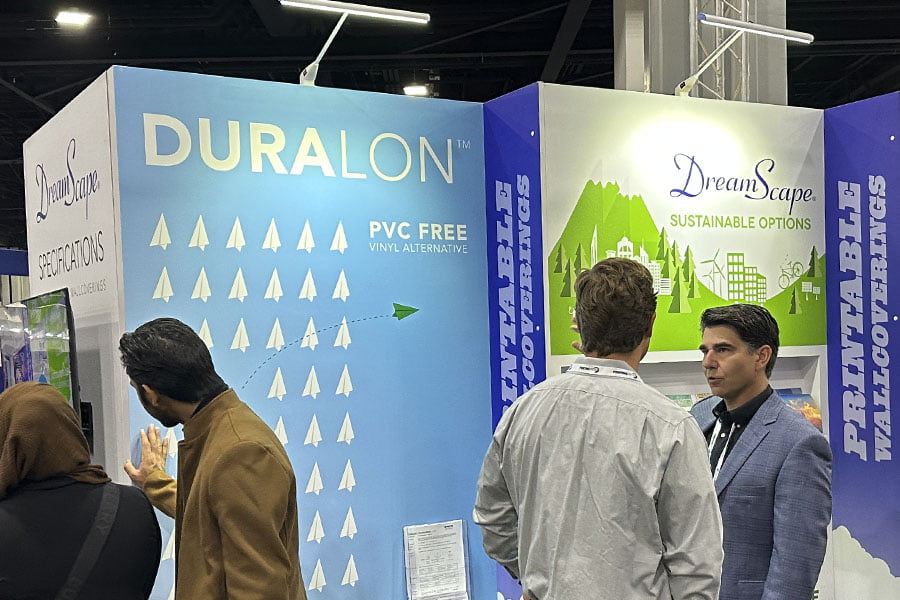 Mason TYPE I Commercial Wallcovering: The Best of Both Worlds
We also introduced our new Mason texture for a TYPE I commercial wallcovering. These custom printable wallcoverings offer a perfect balance of cost-effectiveness and a lighter weight. They provide the durability necessary for commercial applications without the bulk and expense typically associated with Type II wallcoverings. This makes them a practical choice for projects where a thinner wallcovering meets the requirements while still offering creative freedom to transform your space.
If you're in search of a durable and customizable wallcovering solution for your commercial interior without exceeding your budget, our TYPE I commercial wallcoverings are an excellent option to consider.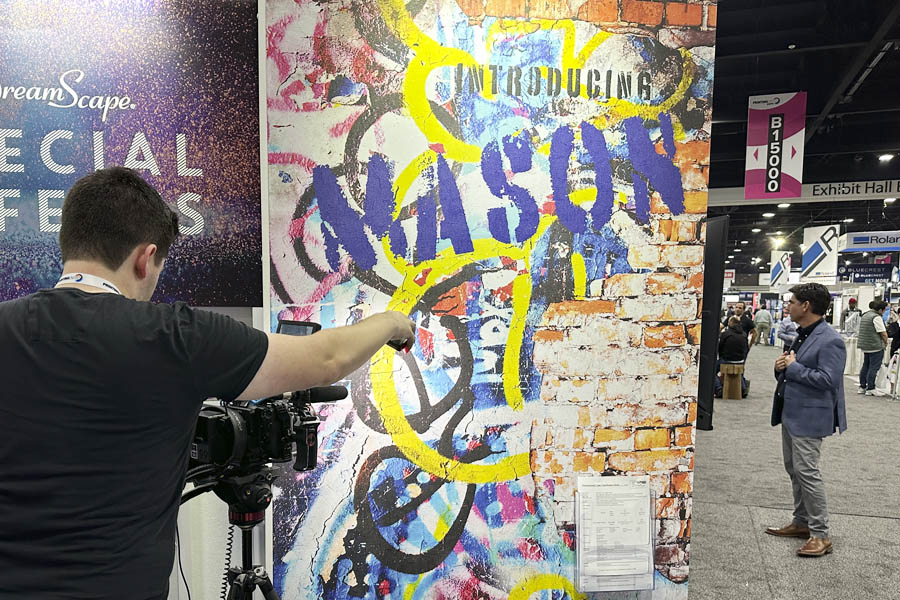 Introducing PERFect: Your Ideal Permeable Wallcovering
But that's not all! We had one more surprise up our sleeves. We unveiled PERFect, our new permeable wallcovering. PERFect is engineered with precision microventing technology, providing enhanced permeability while addressing mold and mildew concerns. It's a digitally printable Type II wallcovering that maintains a sufficient perm rating, even after being printed.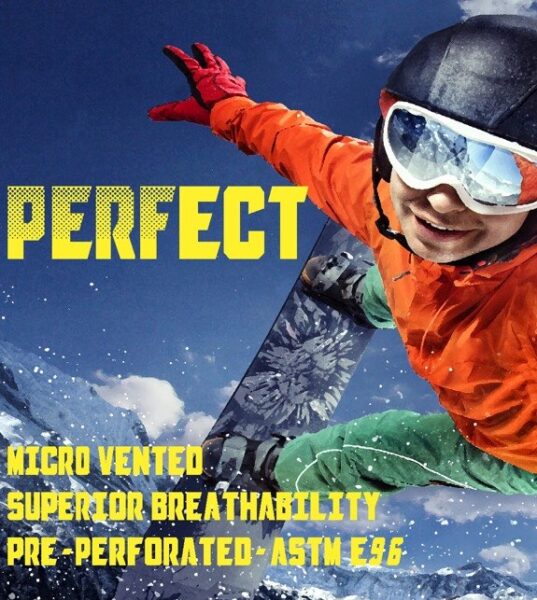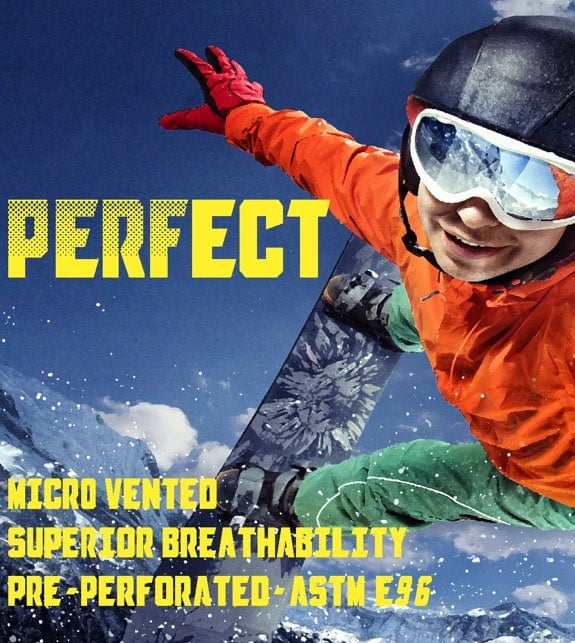 Thank You for Joining Us
We'd like to express our gratitude to all of you who visited our booth at Printing United 2023. Your support, enthusiasm, and interest in our products drive us to continue innovating and delivering the best solutions in the industry.
If you couldn't make it to Printing United, don't worry, here's a video tour of our booth.
Thank you for being a part of our journey. We look forward to seeing what the future holds for DreamScape and the world of wallcoverings.
Please contact us to learn more about DreamScape wallcoverings.